Top 5 Triathlon Events To Train For Over The Next Year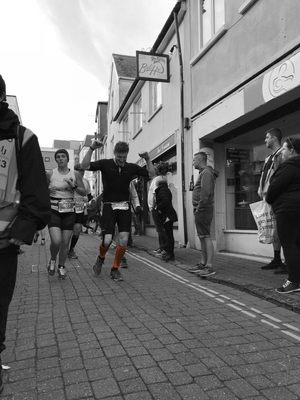 Whether
you're 
just starting out in your Triathlon
journey
or you're a season
ed 
participant
, the
combination of swimming, cycling, and running has become one of the most popular sporting events
in the UK.
With its growing popularity, more and more events have been popping up across the country. So,
we've compiled a list of the top five that yo
u should train for.
Helvellyn Triathlon
Taking place on 12 September this year
in the English Lake District,
the Helvellyn Tr
ia
thlon claims to
be one of the toughest triathlons in the world.
You will swim in the crystal clear Ullswater, c
yc
le the inf
amous 'struggle' to the top of the
1489ft
Kirtkstone Pass
, and run up and down the 3118ft Hellvellyn
.
A guaranteed test of endurance!
Supersapiens IRONMAN UK
Dubbed one of the UK's friendliest towns, Bolton is the home of England's only full
-
distance
IRONMAN 
which will be taking place 3 July 2022.
This race is known for its iconic spectator support, incredible North
west
Engl
ish bike course scenery,
and impressive finish line in the heart of the town centre.
The best bit
– 
this race offers qualifying slots for the IRONMAN World Championship 2022 in
Kailua
-
Kona, Hawaii.
Long Course Weekend Wales
The biggest 
multi sport festival in Europe, The Long Course Weekend 
will be taking place from the 1
–
3 July 2022.
Set on the west coast of Wales in Pembrokeshire, the event attracts over 10,000 athletes, 35,000
supporters from 45 nations, to compete over three
days.
The event prides itself on inclusivity, attracting Pro athletes and the first time 5k athlete. Partici
pants
have the option to take part in day one, two, or all three days, but will need to complete the entire
weekend to be part in the
"World Famous" ceremony on
the final day of the weekend.
Slateman Triathlon 
The Slateman Triathlon 2022 will be
celebrating the event's
10
th 
anniversary after having
to delay
since 2019 as a result of the pandemic.
The long
-
awaited celebration will be taking place o
n 11
–
12 June 2022, starting in the heart of
Snowdonia.
The iconic adventure triathlon boasts stunning scenery with epic challenges, being listed by 220 Tri
Magazine as one of the best in the world.
Hever Castle Race Series
Taking place on 3 July 2022 in Kent, this e
ndurance multisport event
is
for all
ages and abilities
.
If you're looking for a challenge, you can pick your discipline and distance from middle to
ultra and 
take part in the brand new ultra
-
run and cycle
sportives
through the Ashdown Forest and South
Downs.
There is something for everyone at this event.
Now
that we've given you the low
-
down on some of the most popular triathlon events happening in
the UK, all you have to do is sign up and get training!
Whilst you're training remember to use your
Bearhug
supports, they increase blood flow and dramatically reduce rehabilitation and recovery periods, whilst enhancing performance.
You've got this!