Top 5 Triathlon Destinations in the World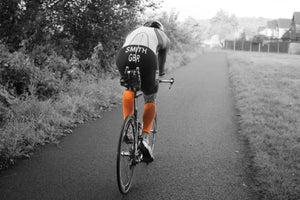 With Covid-19 restrictions now beginning to ease
,
travelling is at the forefront of most our minds
. 
For triathletes in particular, jetting off
to 
sunnier climes on training
holidays 
can be hugely beneficial, 
provid
ing 
the opportunity to
take on
new challenges 
whilst 
training on new terrain
.
To help you decide on your next training 
excursion
, we've compiled five of the top triathlon
destinations in the world
–
all you need to do is bo
ok your ticket! 
Lanzarote
Home to 
the 
most famous triathlon resort in the world, Club la Santa, Lanzarote is a triathlete's
paradise. Based in the Canary Islands, you can expect year
-
round warm weather and strong winds
making it a popular winter destinati
on.
In the backdrop of stunning volcanic landscape, there are a number of world
-
class tri
-
specific
facilities on the island which makes it a great base of to prepare for the Lanzarote Ironman,
considered to be one of the toughest courses in the world.
Mal
lorca
With the draw of mountain routes and warm weather, Mallorca is firmly established as a cycling
me
cca
. However, it is not just world class cycling terrain that the island offers. Triathlon is booming 
with top
-
class training facilities and more multi
-
sports events being held year on year.
February and March temperatures in Mallorca hit the high teens, but also can drop into the low
single digits and it's not uncommon to see snow in the mountains. The sea temperature is also low
until May 
which open
-
water swimmers may want to take into consideration.
"

The world is your oyster when it comes to training abroad with a long list of countries offering world-class facilities in the backdrop of stunning scenery

" 
Tenerife
Dominated by the highest mountain in all of Spain 
and the world's third biggest vo
lcano,
Tenerife i
s
one of the most popular destinations for avid cyclists due to
its
altitude training opportu
nities.
With terrain varying from smooth open roads to dense woodlands, the entire island offers some of
the most picturesque trail running and cycling routes. The weather is regularly
5°C 
warmer on the
southern half of the island, with the northern half
being considerabl
y 
wetter.
St Moritz
During its warmer months, St Moritz is a triathlete's paradise.
There are running trails through the
towns and quiet roads throughout the Engadin Alpine valley that are perfect for cyclists.
St Moritz is also home to
the famous "Big Four" lakes which are perfect for open
-
water swimming.
Walking distance from most hotels, the
St Moritz Lake hosts the swim for the annual "Home of
Triathlon" race in August.
A cooler climate can be expected here with temperatures sitting a
t around 18
°C
with an average of
322 sunny days each year meaning that you can almost guarantee great training conditions. St
Moritz is also the perfect climate for altitude training, sitting 1,856 meters 
above
sea level.
Boulder
With
a mix of flat, gentl
e r
ollers
and epic climbs, Boulder has become a hotspot for American
professional cyclists. Coupled with stunning running trails and the Boulder Reservoir, it has become
the perfect training ground for triathletes.
Sitting 1,624 metres above sea level wit
h a range of gradient peeks to climb, Boulder offers altitude
training that is guaranteed to get you race fit.
The world is your oyster when it comes to training abroad with a long list of countries offering world-class facilities in the backdrop of stunning scenery. However, with the current pandemic we recommend always checking government advice on travel before booking a trip: https://www.gov.uk/world.