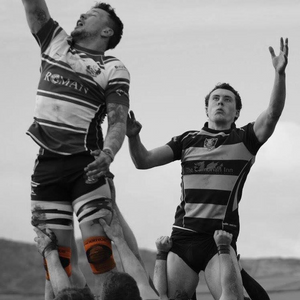 So, we are nearly a week into the Rugby World Cup in Japan. This is the first time the World Cup has been hosted in an Asian Country, and the country has opened its arms to the armies of fans travelling from around the globe to witness the spectacle. Its amazing to see the local communities turn out in their droves to embrace the event, and go the extra mile to welcome teams in a week where we have seen a stadium of Japanese locals welcome the Welsh team by learning and singing the Welsh national anthem, and a group of school kids performing the Haka for the New Zealand team.
This blog will focus on the home nations, giving a few thoughts on some of the talking points from their matches and the main talking points outside of these.
England had a hard-fought victory against a bruising Tongan team. The Tongan's, hurting from a pre-world cup schooling from New Zealand, turned up with the pride and style of rugby we expect from them with hard hits going in across the park. England laboured to four tries, just making sure they did enough to get a bonus point in a 35-3 win against the team that is home to the heaviest player of the tournament at 24 stone (that's your fun fact for the week!).
Next onto an exciting matchup between two home nations with Ireland and Scotland opening their world cups with these familiar foes taking the field against each other. A hard-fought encounter saw Ireland come through with an eventual 27-3 victory, the gulf in points of which probably surprised most fans. Four well worked tries – the second of which seemed a bit dubious – meant the Irish came through this with a bonus point win despite a yellow card which didn't dampen the spirits.
What a World Cup its been for Wales so far. Long time assistant coach sent home for alleged gambling offences, which could have caused some upset in the Welsh camp, though luckily incoming backs coach Stephen Jones was able to step in to settle and fill the gap. The game against Georgia was a tale of 2 halves. The first of which went in Wales favour, other than when Dan Biggar hit the posts failing to convert an early try, where Georgia got to half time lucky to still be in the contest. A second half full of Welsh mistakes and a re-focussed Georgian team led to a much more competitive half with the Welsh running out eventual winners outscoring the Georgians 5 tries to 2 in a 43-14 win.
Outside of our home nations we saw New Zealand come through a tough early physical onslaught to beat South Africa, and France stop an incredible Argentinian come back to hold on for a tight victory. Match of the week though must go to the upset of the week when Uruguay turned over Fiji to shock the rugby world with a fantastic win.
England yesterday morning made light work of USA, running in 7 tries on their way to another bonus point win, as they played for the second time. The game was marred by a red card in an incident that seemed to see an American player lead with a shoulder to the head of English player Farrell. England however seem to be getting into the swing of things now with a dominant set piece display allowing them to take control of against an opponent that had promised so much with their recent results (Samoa being one of their recent scalps), 7's success and the continuing evolution of their game.
What are we most looking forward to in week 2? Well, Wales Vs Australia is the must watch match as these teams battle it out for top spot in the group, but mostly we're excited that there are another 10 games of rugby to look forward to over the next 7 days to keep us glued to the TV. The best thing about the Rugby World Cup? Simple. Like every major sporting event, it gets more and more kids (and big kids) discovering new heroes and heading outside to be more active.
But, what did you guys all think? Tweet or comment us your thoughts
@getabearhug
 #getabearhuggetmoving