ASK THE PACK | Women In Running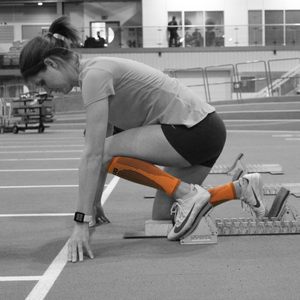 We chatted to some of the ladies in our pack who have a passion for running! Hear about their female inspiration, favourite type of runs and their 2021 challenges.
Meet Clara Evans, a GB International Runner from Wales wearing her thigh and calf support! (@claraa_louise)
Clara told us what she thinks of her Bearhug supports…
"They are great, I really like them. They really help with support / recovery after the hard running sessions!" 
Meet Michelle Mortimer, avid runner, online runner coach and canicross trainer! (@mileswithmichelle)
Meet Lizzie (@runnerof4) a mummy of four who loves to run.
Who is your female inspiration?
Clara: "My female inspiration is Kelly Holmes, who overcame injury issues for her famous double gold in the 2004 Olympics. Proof that if you keep working hard despite setbacks you can achieve anything."
Michelle: "I just love watching Anna McNuff (@annamcnuff) going on wacky adventures that seem so out of reach, like running the length of New Zealand on her own, or cycling through South America, yet she manages to achieve them. That inspires me to think bigger with my own challenges."
Lizzie: "My two role models are Jo Pavey and Paula Radcliffe because they are both athletes who have gone onto run amazingly while pregnant and also following children."

What is your favourite run?
Clara: "My favourite run is to go and hit the forestry paths in Llanwonno on a Sunday morning with my Siberian Husky. We like to go out and run 15+ miles and there's nothing better than a crisp spring or autumn morning where it's sunny but fresh out."
Michelle: "My favourite run is a loop of two of my local hills, across beautiful moorland with view for miles. Always my favourite place to be on a warm, sunny day."
Lizzie: "My favourite coast path run is along the Devon cliffs." 
What is your goal for 2021?
Clara: "My goal for 2021 is to run a qualification standard for the 2022 Commonwealth Games in the marathon."
Michelle: "I had planned to complete Bolton marathon this year, after it was postponed last year due to COVID, but it has now been deferred again to 2022. Instead, I'm planning to complete either a marathon or ultra distance run along my local canal to home. It's still in the planning, so I'm not sure of the exact details yet, but it will involve cake and increase cream at some point , I also want to run from my local hill, to the seaside, which I think is around 20 miles or so."
Lizzie: "To complete the London marathon in under 3 hours."