GUEST BLOG | The effects of physical injury on your mental health.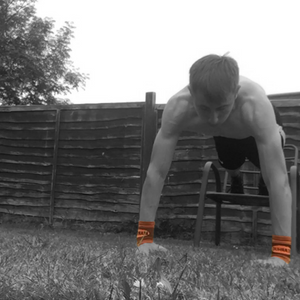 From the first point of injury, as an athlete you immediately feel a flow of isolation, then this begins to surround you. The further problems occur when the feelings of isolation begin to worsen and start to appear when you are not in the 'athlete mode', where theemotions flood your daily life. The state of mind can rapidly fluctuate when in the rehab process, due to factors such as unknown dates of recovery. It is not only the state of
mind that is affected, when someone is not mentally strong, they can:
Lose their appetite

Reduce confidence levels

Maximise the feeling of 'fatigue'

Have a lack of motivation

The different levels of the state of mind can cause other problems, such as anxiety, as well as depression. Athletes often have very rapid lifestyles and are immune to exercising regularly. When this norm for the individual is snapped away in seconds, the state of mind becomes less conscious, resulting in a feeling of emptiness. If there is such thing as a good addiction, it would refer to someone wanting to take out an action because of the positive affects it has. Sport could fall under the categoryof a 'good addiction', because of the great interaction it has with the psychological and social aspects of the functioning body. Exercise also allows the body to release adrenaline, serotonin and dopamine, which are all somewhat positive.

The brain is a weird and wonderful place, where it can make you feel other sensations, such as feeling hydrated when you are indeed hungry. When athletes are injured they may have to indulge into the emphasis of how our brain, perceives people who never make mistakes as less likeable. The reasoning for this is that the athletes can go down roads of insecurity, and reemphasising that you are indeed human, realising thatundoubtably you would have made mistakes in the journey of 'life'.
The trap of mental health can be a small part of someone's life, or evena considerable amount of time. If the injury is one that will take long to recover, then there is more time for the athlete to feel bored as well as other deeper thoughts, therefore leading onto depression, anxiety, etc. The time of which it takes for someone to take over depression can swing from 6 months to a whole year. As well as the long time to recover, not being able to exercise is painful, because of all the positives that exercise has hidden. Mentally if you want to block out the pain such as anxiety, exercise has the ability to override it. This is often called,'taking your mind off things'.
Top tip:
When injured, keep the brain busy, enabling your mental strengths to work out, due to the inability of physical exercise.
Instagram: @bctravelcoach
Facebook: @bctravelcoach