New Year's Resolutions and 2021 targets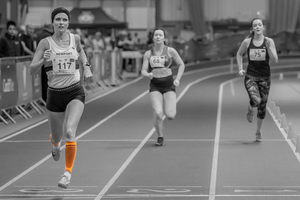 The New Year is often the moment we decide to make a change, we start in high gear, focused on getting that physically fit body and healthy mind, only to quickly start to lose momentum as normal life resumes and we begin to lose sight of our goals.
Following a pretty rough 2020, the New Year is possibly a little more significant to us all this year. Many of us have decided to leave 2020 firmly behind us and kick off 2021 with positivity and enthusiasm. At Bearhug we believe it's the perfect opportunity to set yourself new goals and really focus on creating the most healthy and happy version of yourself.
The tips below from the Bearhug team will help you to remain committed to your New Year goals and not only achieve them but even surpass them. Let Bearhug support you this New Year - we're all in this together!
Have The Right Mentality
To remain focused on your fitness resolutions,  being mentally prepared is just as important as being physically prepared. You need to  believe in yourself and have confidence in your ability and maintain a positive attitude. This will increase your willingness and commitment to continue even when you feel like giving up. 
Set 'SMART' Goals
One of the common mistakes that we make when setting our fitness goals is being overly ambitious and impatient with ourselves. This can lead to frustration  and can result in you totally abandoning your road to health and fitness. To succeed with your resolutions this year, your goals need to be 'SMART'.
So, what does this mean?
S – Specific: Set clear goals that contribute to what you really want to achieve, don't become distracted along the way. 
M – Measurable: Set your target in a way that is tangible, so you can evaluate whether you are moving in the right direction. For example, if your goal is to run a half marathon, you will need to increase your running distance by a mile a month to reach your goal within 12 months.  
 A – Attainable: If you set your goals too high, you may lose hope on the way. There's no reason why you can't reset your goals half way through the year if you achieve them early, this emphasises the importance of the measurability of a goal.
R – Relevant: Ensure small changes we make are relevant to the end goal. Considerations also need to be given to your current lifestyle and profession and how you can accommodate change. Remember, marginal gains are the key to success. 
T - Timed-based: Deadlines are important. We are used to them, we have them in school, university and in our workplace, but where your resolution is concerned, they turn a resolution into a goal.  
Make it Social and Fun
Exercising with your friend(s) or with a group of others can be a great source of motivation. Of course, with social distancing in place this makes it difficult! But, Bearhug has found the ultimate way of socialising while running - join our Strava Community where you can record your activity, whatever it may be. This group is no place for competition, simply camaraderie and support. 
Get a Bearhug & get moving!  #jointhepack here: https://www.strava.com/clubs/bearhug-604202 
Reward your Achievements
It is important to track your progress and acknowledge your journey. Congratulate yourself with a treat or a gift that doesn't contradict your resolutions whenever you reach a milestone or target.
Keep Going
You need to understand that not everything will fall into your plan, but whatever the case, you need to keep trying. Even when you fail to achieve a given goal within the set time, don't give up. Try and try again and at the end, when you reflect you will be surprised at how far you've come and how much you will have achieved. 
Kit Is Key
Your fitness goals can often be accompanied by a few aches and pains along the way, and while it is important to listen to your body and rest when you need to, sometimes the right kit can be your saving grace. Our joint supports and muscle sleeves use unique bamboo charcoal which has been scientifically proven to increase the blood flow by 40% - helping you to train harder, recover faster and perform better. 
With the right mentality and approach you can stay faithful to your New Year resolutions and 2021 can be the year that you become the best version of you!
If you have any questions about training, kit, programming, injuries or anything else activity related - don't hesitate to drop us a line on socials @getabearhug